Welcome to Our Financing Department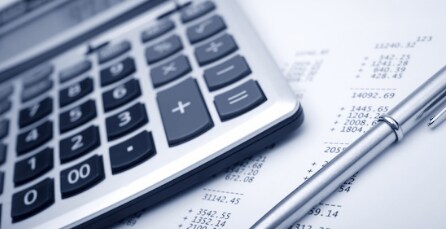 For all your auto finance needs, the Selma Nissan Finance Department is here and ready to work with you. We'll help you take the time to explore every opportunity, so you feel confident about choosing a finance plan that suits your needs.Whether you're coming from Fresno, Clovis, or Visalia, set up an appointment to meet one-on-one with a financial specialist. We look forward to guiding you through the realm of car finance!
Choosing your next car, truck, or SUV can be exciting. We at the Selma Nissan Finance Department want to help you preserve that feeling for as long as possible. How can we make that happen?
Finding the perfect car finance plan goes a long way toward making your ownership or leasing experience easy and stress-free. If you need help finding a car loan or Nissan lease, we're here to help, so you can get that new ride out on the roads of Fresno, Clovis, or Visalia for the first time!
Our Car Finance Philosophy
We've been in the business of auto finance a long time. We've seen what works and (more importantly) what doesn't. Our experience has taught us one thing: The process works best in an open, communicative environment, where you feel comfortable asking questions and sharing with us.
That's why our team of friendly financial consultants is happy to meet with you one-on-one and build that personal connection. We want you to feel at ease talking about your budget and needs, so we can create a payment plan that'll keep you satisfied in the long term.
We'll guide you step-by-step through the process, so you feel comfortable with every decision you make. We'll put as many options as possible on the table for you, so no stone is left unturned in your search for the best deal.
Your Finance Application
We want to make applying for financing as easy as possible for you. In fact, you can know where you stand long before you ever step foot in our dealership. You can fill out our secure online credit application from the comfort of your home, office, or anywhere you have a phone, tablet, or computer.
It's quick and easy, and once we've received your application, our team will review it in a timely fashion. Then, one of our finance managers will be in touch to start exploring your options. We'll work hard to find you a plan with terms and monthly payments that match your lifestyle.
Exploring All Your Options
As you start exploring your options, you may find yourself wondering: What's the real difference between buying and leasing? Each pathway offers incredible opportunities and benefits, but you may find that one or the other is better tailored to your needs.
Our finance experts can help you learn more about the subtle, nuanced differences and the perks of each. If you decide to finance a purchase, we encourage you to use our online payment calculator to estimate your monthly payments, by plugging in the vehicle price and a down payment you're comfortable with.